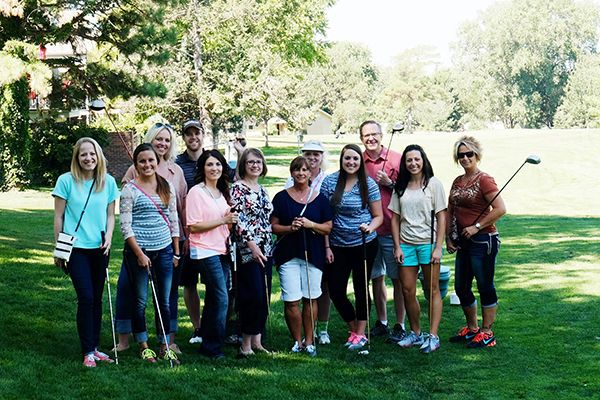 It's Meet the Doctor Monday!
Dr. Jared loves to fish and golf, and you can even catch him playing softball and soccer, as well as bowling when he gets the chance. Here he is with Dr. Schoettger and all of us when they attempted to teach everyone how to golf last summer...
What is your favorite sport or outdoor activity? Comment on our Facebook page (www.facebook.com/SchoettgerOrthodontics) for a chance to win a $5 gift card!