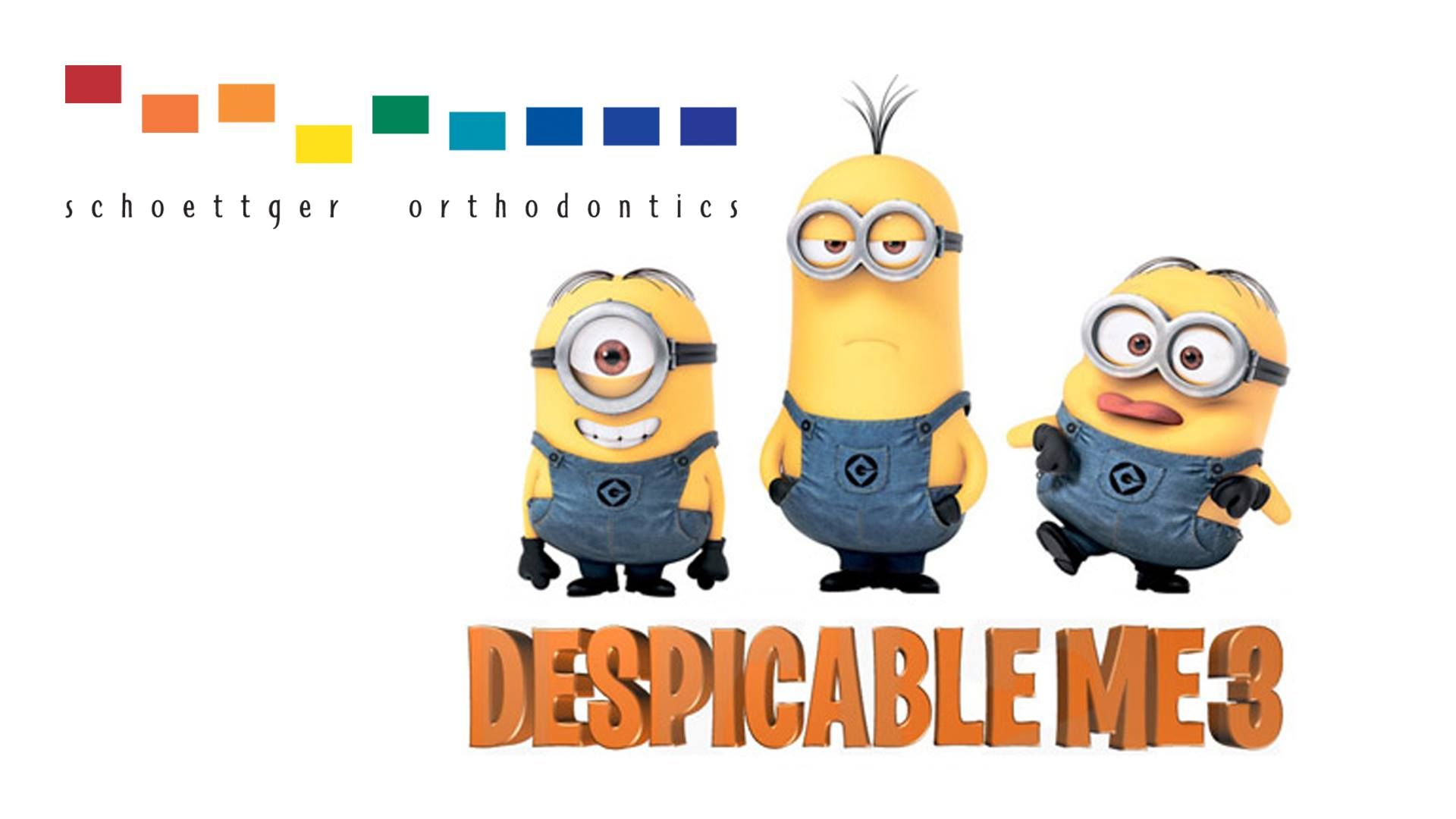 We love our patients and want to thank them with ANOTHER free, fun family event! We had a great time last summer at our first movie showing and want to extend the fun to this summer!
You're invited to our free (with reservation) private screening of DESPICABLE ME 3 (rated PG) for current patients and their immediate families in dream lounger seats!
**ADMISSION IS FREE BUT YOU MUST MAKE A RESERVATION DUE TO THEATER CAPACITY**
To reserve your seats:
LIKE our Facebook page and if you are on Instagram, FOLLOW us @schoettgerortho, then send a Facebook message to our page telling us the current patient(s)' name(s), and the names of the members of their immediate family that also wish to attend.
We will respond with your reservation confirmation you can use to check in that day! It's that easy!
You can also email the same info to schoettgerortho@gmail.com instead, or stop at our front desk in the office.
Hope to see you there!