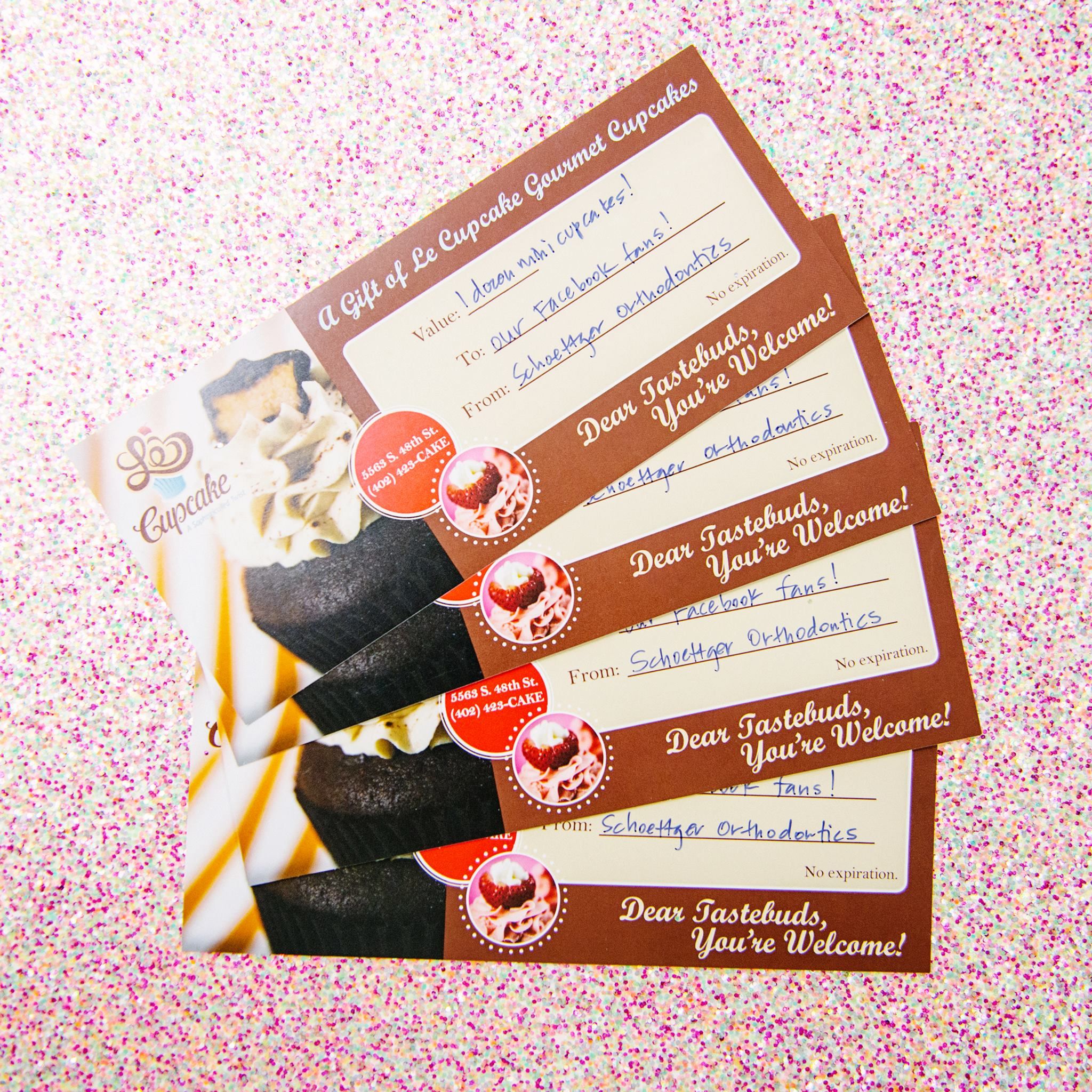 **UPDATE: Giveaway is closed! Thank you for the amazing response! We actually had 7 winners since some people had the same closest guesses! Keep checking our page for more fun things happening at our office!*****
Time to celebrate with some cupcakes!! Our Lincoln Facebook page has reached 1,000 likes and we are grateful for each of you that follows us and makes our practice the fun place that it is!
We are thinking of FOUR numbers between 0 and 1,000...take a guess in our Facebook comments and the closest ones will get a gift certificate for a dozen mini cupcakes from one of our local faves, Le Cupcake! Make sure to like this post and our page as well. You can guess up to 5 times in separate comments and anyone can win! Tag a friend in your guesses, and we'll give you an extra surprise if you win! Good luck!