Invisalign Platinum Plus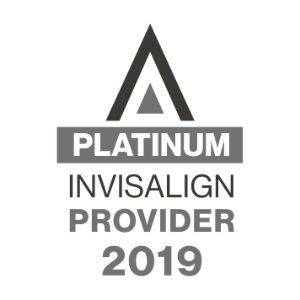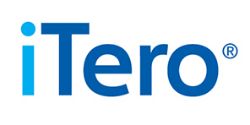 Schoettger Orthodontics Lincoln NE Invisalign Orthodontist Platinum Plus Provider.  Dr. Schoettger and Dr. Jared are now among the TOP 25 INVISALIGN PROVIDERS out of our 6 state region-- which has over 1600 active providers! We are proud to offer this level of experience and expertise as orthodontists to control precision dental movements and offer refinement scans to make sure your results are optimal.
Invisalign is a series of clear, removable teeth aligners that orthodontists use as an alternative to traditional metal dental braces. Our patients love them mostly because they are almost invisible in appearance, but there are many other advantages to wearing Invisalign.
Advantages of Schoettger Orthodontics Invisalign Platinum Plus Lincoln NE
Removable - Invisalign is meant to be removed for eating, drinking, and brushing. That means no more food stuck in your mouth appliance.
Limited Side Effects - Invisalign wearers typically don't suffer from some of the side effects of traditional fixed appliances, such as demineralization of the teeth. Users also usually experience less pain and discomfort.
Potentially Faster Treatment Cycle - Some preliminary studies have shown that Invisalign treatments work faster than traditional fixed appliances
No more gooey impressions!  Our office provides the latest digital iTero Invisalign scans!
We want to make sure your treatment is as fast and easy as possible, and we have been committed to digital Invisalign scanning for years.  Scanning technology is more accurate, faster to take than impressions, and is sent digitally immediately so you can receive your trays and start faster.  Our staff is well trained and experienced in taking scans and you can be done in FIVE minutes or less.

Schoettger Orthodontics has been named a Platinum Plus level Invisalign Provider by the Invisalign company.
Our doctors have demonstrated their commitment to learning the latest in technology advances through continuing education and their proficiency and expertise to design treatment plans specific to our patients' Invisalign needs in Lincoln, NE.
Invisalign is a great approach for some patients.  Visit with us to determine if you are a candidate for Invisalign Lincoln NE!
Invisalign Lincoln Nebraska, Invisalign Lincoln NE, Invisalign Platinum Plus Lincoln NE, Invisalign Seward NE, Braces Lincoln NE, Braces Seward NE, Clear Braces Lincoln NE, Adult Orthodontics Lincoln NE, Adult Braces Lincoln NE