Dr. Bob Schoettger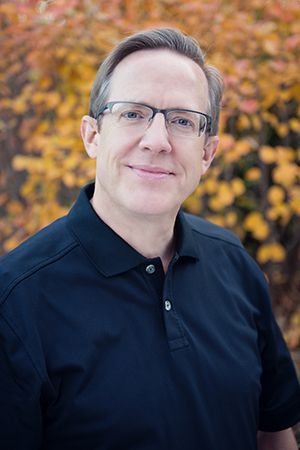 Dr. Bob Schoettger is a fourth generation Nebraskan with family roots in the north central part of the Cornhusker state. He was born and raised in Omaha and graduated from Omaha Central High School. After earning a degree from the University of Nebraska Omaha (Magna Sum Laude), he attended the University of Nebraska College of Dentistry and graduated with Distinction obtaining a degree in Dentistry and a Master of Science degree in Orthodontics.
 
Dr. Schoettger has been honored to work with patients in his private practice in Lincoln for 30 years. He has so enjoyed being involved with the transformation of smiles and the positive impact it has had for his patients.
 
Dr. Schoettger was one of the first in Lincoln to be certified as a Diplomate of the American Board of Orthodontics. This is an elective process which requires excelling in multiple written and oral examinations as well as presenting a series of his treatment outcomes. This achievement represents a conscientious effort to excel in the specialty of Orthodontics.
 
On most Friday mornings, you will find Dr. Schoettger teaching at the UNMC College of Dentistry as a Clinical Instructor in the Department of Orthodontics Graduate Clinic. It is an exciting way to share treatment philosophies and techniques with residents and fellow faculty members.
 
As a preschooler, Dr S wrote a letter (with his mother's help) to a beautiful four-year-old asking for her hand in marriage. Though she initially declined, they met up again in Junior High and have been together ever since. Mary Kay and Bob have been married for over 30 years. They have a son and daughter-in-law, Jared and Kali, who live in Lincoln (Dr. Jared is an orthodontist at Schoettger Orthodontics as well, and you may see Kali when she helps out around the office), a daughter and son-in-law, Dani and Adam, who live in Kansas City (Dani is a elementary music educator and Adam is an engineer for Garmin), and a daughter, Anna, who is currently in orthodontic residency at UNMC College of Dentistry.  The Schoettgers have four young grandchildren who have kept them busy with babysitting duties!
 
Though family life, private practice and teaching occupies much of Dr. Schoettger's time, he still enjoys a variety of hobbies including music (piano and saxophone), fishing (walleye and northern), gardening (dahlias) and photography.
 
He feels truly blessed to have had the opportunity to work with so many wonderful patients over the years and looks forward to the opportunity to serve for years to come!
Read about Schoettger Orthodontics' Dr. Jared Schoettger.